Sump Pump Basin and Sump Pump Installation: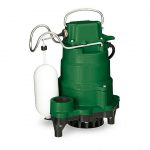 The purpose of a sump pump is to help drain water away from a foundation. The sump pump basin allows the water to collect, then the sump pump discharges the water out either to a dry well, storm drain or most commonly above grade routed away from the building. One of the common reasons for a basement sump pump is to relieve hydro-static pressure from around the home's foundation.
Sump pump installation is essential, particularly in places subjected to regular basement flooding or in older homes where the original drainage system is no longer working. Basement flooding may be caused due to a number of reasons, such as clogged weeping tiles, a crack in the foundation or when a foundation is built on a water table. A sump pump is usually installed in the lowest part of the basement however basins can be extended in depth to help instead in preferred areas if it is not the lowest point of the foundation floor.
Extra large heavy duty Sump Pump Basin info:
Dimensions 24 inches deep 20 inches top diameter 15 inches bottom diameter
Minimum crush 45lb. per foot at 5% deflection
Nominal outside diameter "A" : 21-1/4″
Nominal inside diameter "B" : 21.0″
Nominal inside diameter "C" : 16-1/2″
Nominal outside diameter "D" : 16-3/4″
Length "E" : 27″
How We Work!
DryShield only installs the highest quality Sump pumps, installing them at the bottom of the sump pump basin. The pumps we use are submersible, meaning that they have a hermetically sealed motor attached to their pump body. The purpose for typically installing the basement sump pump system at the lowest point of elevation, is to use the natural slope of ground aids in the free flow of the diverted drained water into the drainage system.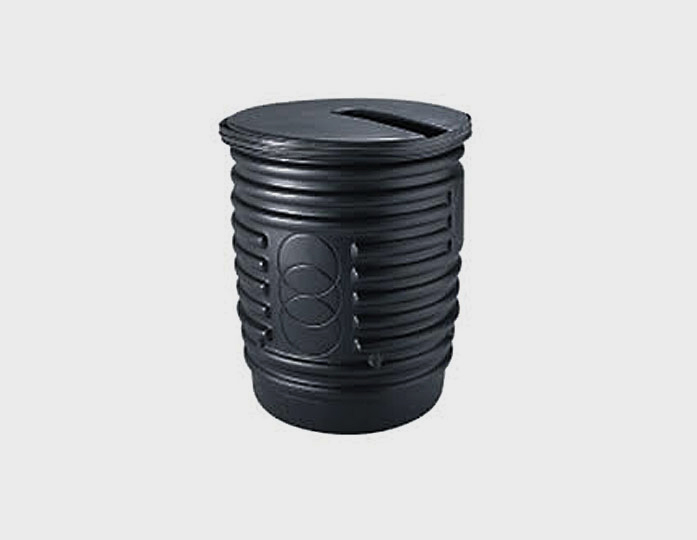 We only install premium industrial sump pumps ranging from 1/4 hp, 1/2 hp, 3/4 hp, or 1 hp. We also install battery operated pumps as backups, based on the requirements of the area.
In addition to this, Dryshield can provide a basement sump pump alarm system, which sends a water level notification to your cell phone. We always recommend our customers to connect all new drainage systems to a sump pump. This maximizes the foundation drainage and also helps keep the weeping tiles clear. A properly installed sump pump is an additional protection to your building and belongings, from damage that can be caused by unpredictable basement floods.
Dryshield and the City of Toronto's Basement Flooding Protection Subsidy Program: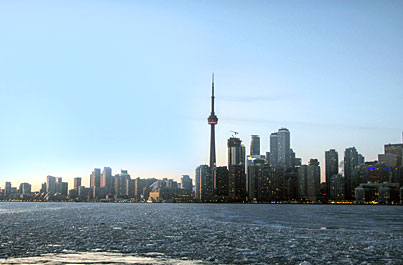 If you live in Toronto, make use of the Basement Flooding Protection Subsidy Program, from the City of Toronto, to fight against basement flooding from storm drains congestion or failure. The city pays 80% of the cost up to $1,750.00 for installing a new sump pump, sump pump basin and labor.
Dryshield, a licensed contractor in the city of Toronto is registered for sump pump installation and provides you will all the information and paper work to receive the subsidy.
CONTACT US TODAY
DryShield Water Solutions with over 25 years of experience in the waterproofing market have installed numerous sump pumps, for both commercial and residential buildings. We take pride in being waterproofing experts and providing professional sump pump installation. DryShield's focus on quality and trust have made us the most reliable waterproofing company in the industry.