Dealing with cracks in your walls is surely something that must have given you trouble over time. You, of course, want a sure way out of this kind of menace. It's prudent that you act as quickly as possible because those cracks might put you in a more serious problem. Avoid future problems that could be very costly by just fixing the cracks. In this case, one solution that will effectively work for you is crack injection. There is no doubt about that. Crack injection is the most excellent technique for filling cracks in concrete. Wall cracks are entryways of toxic gasses, leaking water, and dampness that causes the growth of mold, mildew, and fungus. The most appropriate way to seal the wall cracks and prevent their effects is to carry out crack injection repair by epoxy or polyurethane injection.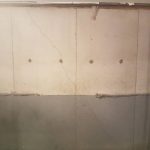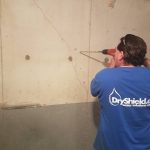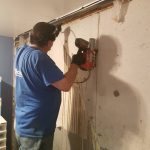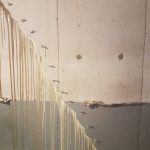 Steps of polyurethane injection crack repair
Are you ready to know how polyurethane injection crack repair is conducted? There you go. The crack is located and cleaned out. Technicians drill small holes at a 45-degree angle every 6 to 8 inches changing from side to side operating the middle of the crack. Then, a series of steel ports are attached to the holes in the crack. Steel ports are used instead of plastic ports. The steel ports are used as the entryways for the polyurethane and are used to achieve the right pressure to ensure the urethane is spread in an even way. The ports are then injected with polyurethane from bottom to top with hydraulic pressure. Water is utilized as a catalyst for the polyurethane material and once the material interacts with the water in the crack, it starts foaming and in sequence, tremendously expands its volume thus putting a stop to water from seeping in. Polyurethane foam works properly for closing leaking cracks and putting a stop to the water leakage for good. The hydrophilic polyurethane can expand 20 times its original volume to seal off all cracks and gaps from front to back. Once it gets into the crack it begins to expand. The outcome of the expansion leads to the injection procedure being more convenient for the technicians – when the polyurethane expands, the foam is filling any empty spaces and gaps in the foundation. Also, urethane begins forming in around 3 minutes and finishes expanding in around 10 minutes.  Just like that and you will be done with polyurethane injection crack repair.
Advantages of polyurethane injection
Below are the advantages of polyurethane injection that you will experience if you decide to use it to fix cracks.
The foam used in polyurethane injection will guarantee durability because it is dense and solid. Since you need something that will give you peace of mind, you have every reason to go for a polyurethane injection. You will forget about the cracks for a very long time and once again you will smile in your home. No one wants to keep doing repairs every time and therefore you should try so hard to avoid that.
Polyurethane injection requires less labor and the job is done. You will not have to worry about the amount of labor force you will need to have the cracks fixed. Because it is less labor intensive, it also means the cost of concrete crack repair polyurethane injection will be somehow low. This is because you will not have to spend much on labor alone. This could be what you have been lacking for all this while. What you have to do now is take your phone and call us. We will quickly attend to your needs.
Polyurethane injection is a cost-effective method that won't take a toll on your pocket. It is economical compared to other methods. If you are keen on spending less and having cracks dealt with, this is the way to go. You will not feel much burden as far as spending is concerned. A Dricore Pro concrete repair crack injection kit will serve you well in this case. After securing it, make sure you get the right person to handle your cracks. You will surely see the best quality that a polyurethane injection can offer. Are you ready to try it?
Polyurethane injection is a process that won't take much time to put into existence. It is a simple task that can effectively be done quickly if you let an expert do it. If you are looking forward to having your cracks sorted with polyurethane injection, you better go for a professional. You won't imagine how quickly they will do it. What you need to do is to get a Dricore concrete repair crack injection kit and let the job start immediately. You will probably see how quickly that job can be done.
Steps of epoxy injection crack repair
The application of epoxy resin along with carbon fiber staples is an additional option. In this technique, cuts are made at right angles to the crack using a drill machine. Then, epoxy-encoded carbon fiber strips are installed on the cuts. Carbon fiber staples or strips are installed to reinforce the crack by adding tensile strength and they stabilize the wall to put a stop to further cracking and shifting. Reinforcements like carbon fiber staples in combination with epoxy injection make sure that the filled cracks do not reopen or appear again and ensure that applied stress to the foundation will get shifted from the filled area, making it a robust solution to the original crack. In that way, epoxy foams offer strength and stability to the cracks. This procedure normally takes 2 hours and DryShield provides a full 25-year transferable warranty. Epoxy resin injections are also known as surface port injections for the reason that the process incorporates the application of t-ports or carbon strips to inject the epoxy into the crack. The application of epoxy is essential for structural cracks in the foundation. This simply means epoxy injection can work well on the crack injection foundation repair you have been thinking about.
Advantages of commercial epoxy injection
If you have cracks that are giving you sleepless nights then an epoxy injection could work better for you. Sealing the cracks early enough will help you prevent quite a lot of problems. There are great benefits that will come your way if you decide to use this method. Some of those benefits are as follows:
When looking for something that won't give you problems then an epoxy injection is simply what you need for your cracks. In less than two hours you could be done with the repair. Provided the cracks have been properly cleaned, everything falls into place with ease. If you let an expert do it, much time won't be wasted. You surely do not need something that will take forever to be put into place. The time taken to cure will also be short. Just like that and cracks on your walls will become a thing of the past. Why don't you consider an epoxy injection? Remember to look for an expert that will be fair as far as the cost of epoxy injection crack repair is concerned. It will save you a great deal.
This kind of repair is as simple as you think it is. Your foundation will be intact because no excavation whatsoever will be done when conducting this repair. So you will have no reason to worry about anything. This proves that epoxy injection is exactly what you should go for if the cracks in your walls are giving you problems. Quickly put epoxy injection crack repair into consideration and you will not regret it. Saving your walls is of course saving your entire home. Don't give the cracks a chance to put you into serious problems that will greatly cost you. The ball is surely in your court now.
Strength matters when it comes to anything to do with suitable homes. Because of its strength, epoxy resins can last longer as well as connect broken concrete. Once this connection has been enhanced, your wall will be strong once again and free from leakages. So if you want something strong that will sort out your cracks problems, you already have a solution. You should immediately start looking for an epoxy injection crack repair kit. Always remember the earlier the better. Don't wait until it's too late before you can start looking for solutions.
Digging deeper into your pocket is of course the last thing you'll want to experience when doing repairs. With epoxy injections, that is likely not going to happen. Epoxy injections are cost-effective if you didn't know. If you have a very limited budget, this is what you should go for. With a small amount of money, you can be able to bring your walls back to life. Letting a professional work on it will even save you more coins compared to if you decide to do it yourself. A professional will effectively conduct that crack injection foundation repair and therefore there will be no costly errors. You now know what to do as far as concrete crack repair is concerned.
It is always advisable to go for something you can rely on at any given time. That should not be an exception when it comes to dealing with cracks in the walls of your home. You need a solution that is without a doubt reliable and will serve you pretty well. Epoxy injection is exactly what has been described here. Yes, epoxy injection is very reliable. Epoxy resins are one thing you can count on at any given time. Epoxy can easily connect broken concrete back together. If the cracks on your walls are something you cannot even think of, worry not because epoxy injection will get you sorted out. The epoxy injection will guarantee you a fantastic crack injection repair. You better try it and you'll get to see.
Conclusion
Do you now know the right way to conduct a crack injection repair? You must now be having sufficient knowledge to enable you to proceed with repairing the cracks in your walls. Don't let the situation of your walls deteriorate when there is an easy way to sort you out. If you have noticed cracks in your basement walls, you can think of basement crack repair epoxy injection. You can as well consider polyurethane injection. You have options in your hand. It's upon you to make sure you have followed all the required steps. The most important thing is getting the right people for the job and you will see everything else fall into place. Dryshield will always be the right deal for you at any given time. We are right here to sort you out as far as cracks are concerned. You can call us toll-free at +1-800-277-5411 or send us an email at info@dryshield.ca